We Offer All Type of Goods, Transport & Home Shifting Services by Shahzoor, Mazda & Container 20,40 in Pakistan.
Introducing A Quick And Reliable Way For Packing And Moving In Islamabad-Rawalpindi, Pakistan
SS Packers and Movers are Pakistan's #1 company of Packing and Moving Products, House shifting and relocation, Furniture Shifting, Carpet cleaning and many other services. Packers and Movers in Islamabad. We as a team are helping People since June 27st, 2018 with our transportation services through Islamabad, Rawalpindi, Lahore, Karachi, Peshawar and all the cities of Pakistan. SS Movers and Packers are a Safe, Reliable, and Quickest way to transport your Goods and products from one city to another. Our experienced staff  greets you with enthusiasm and provides you with a comfortable way to move all your goods with ease. The Professionals come to the customer before the date of moving. They keep the necessary records to keep track of furniture, potted plants, fragile objects, and heavy electronic devices. This helps them carry the packing materials required by the household/office on the day of the move. Best budget Packers and Movers in Islamabad-Rawalpindi  SS Packers and movers always take the utmost care of fragile and delicate items during transit. Timely transportation of all goods at a specified time to the desired destination is a primary concern for packing and moving service providers. Our head Office is situated in Islamabad. SS Moving and Packing is a modern way to Shift your place of living and provides the satisfaction you need from our skilled and professional staff. SS Movers are accessible in all sectors of Islamabad, DHA 1-2 Islamabad, Behria Town phases Rawalpindi, Blue Area, Askari 1-14 Rawalpindi, and almost every place in Rawalpindi – Islamabad.
We provide the Moving and Packing service to our Clients with perfection.
SSPackers and movers carry out every stage of shifting with perfection. We heartily understand and value.
SS Goods Transport Service is one of the Pakistan's largest Freight Transport providers.
SS offers customized packing services, from partial packing to full packing services in Islamabad & Rawalpindi.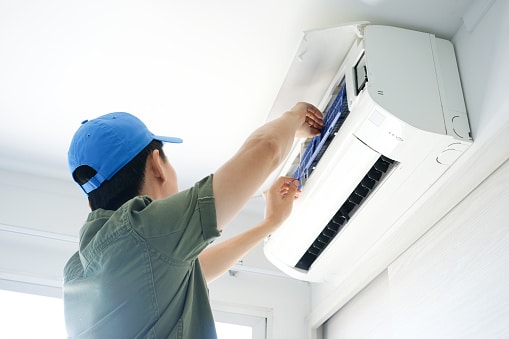 AC Installation & Shifting
AC Installation, Service & Repair Gas Charging Shifting Fitting Service Islamabad & Rawalpindi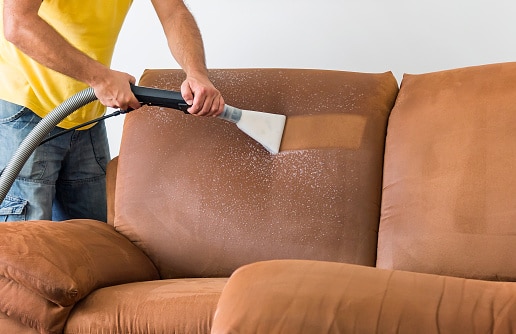 We are a sofa cleaner and carpet cleaner, we provide carpet and sofa cleaning services.
Get your move where you want it, Call us Today!
Packing and Moving Service in Islamabad
SS Packers and Movers are the quickest and reliable movers in all of Pakistan. Best movers and packers in Islamabad.  Islamabad to Karachi, Islamabad to Lahore, to and from other cities of Pakistan all the transportation facilities are Available. Head Office of  SS Packers and Movers is located in Islamabad. We simplify your way of moving and transporting products to make life easier for you. Movers and packers near you. SS packers and movers  does the work for you, Moving has never been this easy before. Islamabad being the main city, We provide our services in time. Costumer satisfaction has been our first priority since the start.
We provide the following services at our clients/customers on door step with door delivery. SS Movers & Packers offer. Home Shifting packing and moving, local house shifting and relocation, Office shifting services, House Packers & Movers, Goods transportation Service in all Islamabad.
Packers and Movers in Rawalpindi
Rawalpindi is the 4th  largest city in Pakistan  and is administered by Punjab government. The population of Rawalpindi is around 2.2 million people. Best Packers and Movers in Rawalpindi.  Rawalpindi to Karachi, Rawalpindi to Peshawar, to and from All the cities of Pakistan Transportation, Packing and Moving products or household facilities are Available. SS Movers and Packers a safe way to transport your goods and products from one place to another. Managing everything in order is difficult to do if you have other things to worry about. SS Movers and Packers Manages these tasks for you. You would never have to worry about your products because SS Movers arrange everything in order in boxes. SS Movers and Packers are very reliable movers and provide you the comfort and satisfaction you desire from our work.
House removal or moving of home furniture service is a company that helps people and businesses move their goods from one place to another on door to door basis. It offers all complete services for moving like packing, loading, shifting, Goods transportation, moving, unloading, unpacking, arranging of items to be shifted. Additional services may include Electrician, Ac installation & uninstallation, Carpentry, cleaning of the place and warehousing facilities, Home Movers in Rawalpindi, Islamabad Lahore Karachi, Peshawar, Multan, Quetta, Pakistan.
Packers and Movers in Karachi
Karachi is the largest city in Pakistan and is administered by Sindh government. Karachi is Pakistan's premier industrial and financial centre. Karachi is known as a financial hub for the people living in Pakistan. Best Packer and Movers in Karachi. Many people from all around the country settle in Karachi for their business and job purposes. SS Movers and Packers provide its transportation facilities to and from the cities as far as Karachi to Islamabad and Rawalpindi with ease and fast service. Moving has never been this easy, our staff informs and keep trace of all your goods and products until they are departed safely at their destination. Valuables are treated exclusively among the products.
Packers and Movers in Lahore
Lahore is the 2nd  largest city situated in Punjab province, Pakistan. It has an estimated population of 11.13 million people. Lahore is considered the wealthiest city of Pakistan. Many people from around the country Settle in Lahore to Earn their living. Best packers and movers in Lahore. SS Movers and Packers has helped many people stuck in the thought of moving and simplified the way to that extent that moving has never been this easy before. Through one call our staff will visit and take care of your goods for you. SS Movers and Packers has helped many people in need and is further trying to help as many people they can with their professional and experienced skills that no one offers except us.
Packers and Movers in Peshawar
Peshawar is the 6th largest city of Pakistan. It is under Khyber Pakhtun khawa district. Peshawar is known for its food, tourism and is the oldest city with a broad and rich history. Peshawar is also the economic and cultural hub of KPK province. Best Packers and Movers in Peshawar.  SS Movers and Packers has helped many people move from other countries to Peshawar and are free to offer you our services. House shifting, furniture shifting and relocation, Ac installments and replacing, workplace shifting, sofa and carpet cleaning are some of our services we provide. Our staff is friendly, Experienced and skilled at the work they do as they are doing it for many years. Transporting products is quick and reliable, Packing different products in arrangement and sorting them is very helpful and saves a lot of you time during shifting and this cold be done with excellence through SS Movers and Packers.
Being a Valued Customer, do not waste your time, You can reach us by phone and create a short decision to get quote for your all Packing, moving, relocation, SHIFTING,HOUSE RELOCATION,TRANSPORTATION AND INTERNATIONAL CARGO IN ISLAMABAD. SS Packers and Movers is the Market leader in packers & movers service industry of Pakistan.
We are trusted by more than 6,000 clients
Our projects are fully tested, background checked, license validated and insured with a 100% satisfaction guarantee.